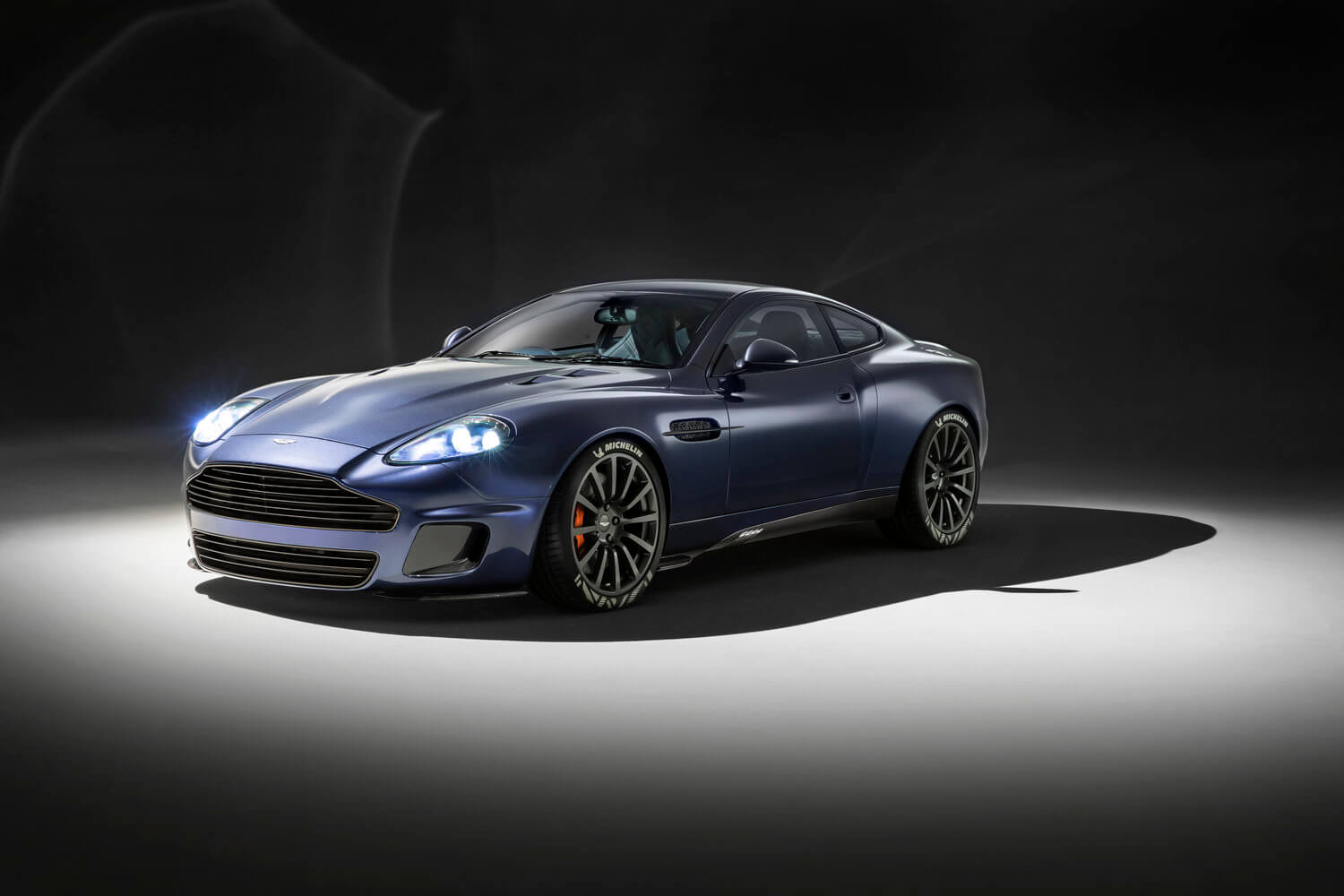 Aston Martin Vanquish 25 by CALLUM
3rd September 2019
CALLUM, the new boutique design and engineering business set up by legendary designer Ian Callum CBE – responsible for the Aston Martin Vanquish, Vantage and DB9, Jaguar F-Type, F-PACE, XJ and I-PACE – has revealed it's first project, the stunning Aston Martin Vanquish 25.
Reforged and remastered
Officially endorsed by Aston Martin, Callum has enhanced his original design in collaboration with Swiss specialist R-Reforged, British watch brand Bremont, Bridge of Weir Leather Company, Michelin and Mulberry.
Based on the Vanquish (sourced as part of the price), the 25 incorporates over 100 design changes including a reprofiled front end and rear end, a carbon fibre bumper, LED headlights and lashings of exterior carbon fibre detail.
Inside the Vanquish 25 the interior has been subtly reworked to retain the original feel whilst ironing out the flaws. The carbon fibre dashboard contains a Bremont timepiece and 8″ infotainment screen with Apple Car Play. The original plasticky switchgear and shift paddles have been upgraded and the seats redesigned to feel more sporting.
A unique Bridge of Weir leather interior in a CALLUM tartan and Mulberry luggage complete the transformation.
The chassis has been reworked by former Aston Martin chassis expert Adam Donafrancesco and optimised in collaboration with Michelin. Uprated ceramic disc brakes front and rear and a carbon-fibre induction kit, which boosts the V12s output to 580 BHP, should transform the performance and usability of the near 20-year old supercar.
One of the highlights of the new design are Callum's own personalisations, including his signature tartan and a nod to his love of David Bowie.
The price?
£550,000 – but for that you work directly with Callum and his team to create a totally bespoke car. We like the idea of that.
Find out more – The Aston Martin Vanquish 25
All photos courtesy of Callum Design