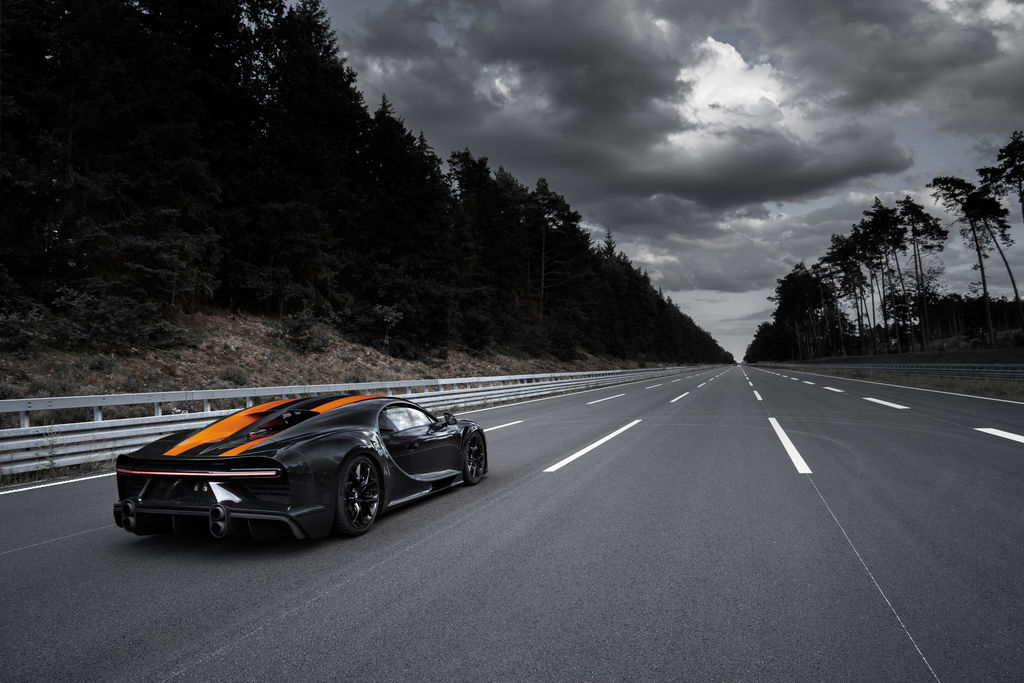 Bugatti blasts through 300mph barrier
2nd September 2019
A pre-production vehicle of a Bugatti Chiron derivative is the first hyper sports car to break the magic 300-mile-per-hour barrier (482.80 km/h). At the same time, Bugatti has set a new TÜV-certified speed record with 304.773 mph (490.484 km/h).

BUGATTI AUTOMOBILES S.A.S.
The devil is in the detail. Just days earlier it was announced that Top Gear Magazine editor Charlie Turner had achieved 264 mph in a Chiron Sport on the same high-speed circuit at Ehra-Lessien.
The vehicle Bugatti used to bludgeon its way through the mythical 300 mph barrier is a long-tail version, pre-production version of the Chiron which is assumed to be the new Super Sport.
Bugatti high-speed test pilot Andy Wallace has previously broken the production car speed record in a McLaren F1 – a record which stood for 11 years. In this instance, the record wasnt official as Guinness requires the car to make two runs in opposite directions and takes the average speed of both runs. Apparently the surface at Ehra-Lessien is so used to high-speed runs in one direction that going the opposite way is now "going against the grain".
We doubt Bugatti or Wallace will lose much sleep over it.
All images courtesy of Bugatti Automobiles S.A.S